The current most widely known and used economic indicator is Gross Domestic Product. GDP measures all final goods and services produced in a period and is considered the standard measure of the size of a country's economy. It is how we track growth, how governments inform policymaking, how companies make investment decisions and how some analysts have tried to define wellbeing. But taken as a lone metric, GDP is glaringly unfit for many of these purposes. This is nothing new. Simon Kuznets, the originator of modern GDP, has warned of as much from the inception of the metric, reminding us that:
"Distinctions must be kept in mind between quantity and quality of growth, between its costs and return, and between the short and the long term. Goals for more growth should specify more growth of what and for what."
At a time of unprecedented economic, social and environmental instability, it is imperative that we make these distinctions. We need a full picture of the economy and GDP alone simply cannot paint it for us. This is where wealth accounting comes in. Whereas GDP tells us about the economic flow in a particular year, wealth describes an economy's capital stock. Physical capital, human capital, natural capital, intellectual property, social/institutional capital and net financial assets are the key components of a nation's wealth, and the missing components in any discussion focused solely on GDP. A country's breakdown of-and change in-wealth determines its potential for future income and consumption, and has major implications for sustainability. It is time we take stock of it.
To this end, the Wealth Project brings together leading economists, practitioners and decision-makers to discuss and advance wealth accounting. The project began with a special issue on wealth in the Oxford Review of Economic Policy, and is now moving to the next stages: a high-level conference taking place in June 2016 and a book, National Wealth: What is missing, why it matters to be published by Oxford University Press later this year.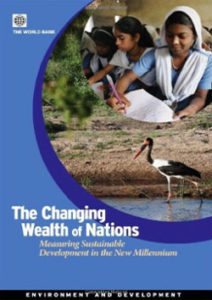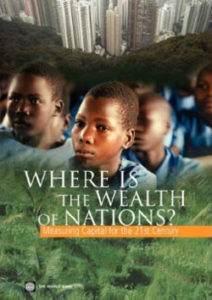 For more information on the concepts and theory behind wealth accounting, read the introductory article from the Oxford Review of Economic Policy's wealth issue.
The Wealth Project has evolved from an ongoing effort undertaken by the World Bank. Please see the following books (available online in full): Where Is the Wealth of Nations?: Measuring Capital for the 21st Century (2006) and The Changing Wealth of Nations: Measuring Sustainable Development in the New Millennium (2011).