Leaders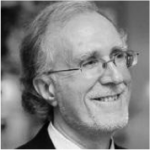 Dr Kirk Hamilton is a visiting professor at the London School of Economics and Political Science and emeritus Lead Economist in the Development Research Group of The World Bank. He is co-author of The Changing Wealth of Nations (World Bank 2011) and World Development Report 2010 Development and Climate Change. He is principal author of Where is the Wealth of Nations? (World Bank 2006) and led research on the links between poverty and environment, 'greening' the national accounts, and the economics of climate change. He also served as Assistant Director of National Accounts for the government of Canada, where his responsibilities included developing an environmental national accounting program. His degrees include a PhD in Economics and MSc in Resource and Environmental Economics from University College London, as well as a BSc (Eng.) from Queen's University at Kingston.
---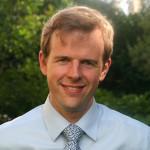 Professor Cameron Hepburn is the Director of the Economics of Sustainability Programme at the Institute for New Economic Thinking at the Oxford Martin School, Professor of Environmental Economics at the Smith School and a Fellow at New College, Oxford. He is also Professorial Research Fellow at the Grantham Research Institute of the London School of Economics and Political Science and serves as Managing Editor of the Oxford Review of Economic Policy. He has published several dozen peer-reviewed papers and is co-author with Dieter Helm of The Economics and Politics of Climate Change (Oxford University Press) and Nature in the Balance: the Economics of Biodiversity (Oxford University Press). He has co-founded three successful businesses and invested in several others. He was educated at Melbourne University in law and chemical engineering, and earned his master's and doctorate in economics from Oxford (as a Rhodes Scholar).
---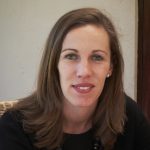 Angela Cummine is a British Academy Post-doctoral Fellow in Political Theory at the University of Oxford. Her research focuses upon the democratic governance and ownership of state assets. Her first book, Citizens' Wealth was published by Yale University Press in 2016. She is a permanent academic member of the International Forum of Sovereign Wealth Funds (IFSWF) and an Advisory Group member for the 'UK Social Wealth Fund' project. Angela has advised organisations such as the OECD, IFSWF, Future Fund, Investec's Investment Institute and Institutional Investor's Sovereign Wealth Centre on the governance of public financial assets. At the Official Monetary and Financial Institutions Forum (OMFIF), she co-edited the inaugural edition of Global Public Investor, a worldwide publication on public asset management at official institutions. She was educated in law and politics at Sydney University and earned her master's and doctorate in political theory from Oxford University on a Rhodes Scholarship.
---
Project Coordinator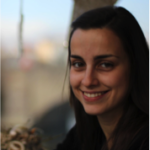 Sandra Tzvetkova is the Wealth Project coordinator and a research assistant for the Economics of Sustainability Programme at the Institute for New Economic Thinking, University of Oxford. She has a bachelor's degree in economics and English literature and a master's in public policy. Previously, she spent four years working in the private sector for Barclays Capital and a small research and consulting firm with a focus on renewable energy.
---
The Institute for New Economic Thinking
The Institute for New Economic Thinking (INET Oxford) is a multidisciplinary research institute dedicated to applying leading-edge thinking from the social and physical sciences to global economic challenges. The Institute includes over 60 scholars from economics, psychology, sociology, anthropology, mathematics, computer science, physics, biology, ecology, geography, philosophy, history, public policy, business, and law. INET Oxford is applying its multi-disciplinary perspective to issues ranging from financial system stability, to economic inequality, ethics and economics, and sustainable economic growth. Institute researchers work closely with policymakers and leaders in business and civil society. INET Oxford is a partnership between the Institute for New Economic Thinking, a New York based foundation devoted to supporting innovative economic research, and the University of Oxford. For more information see www.inet.ox.ac.uk.